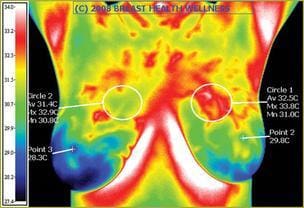 Thermography was FDA approved in 1982 and is painless, proactive, and preventative.
It detects physiologic change in the body by detecting temperature variations that may be indicators of early vascularity and potential health issues driven by inflammation!
It is a tool that should be used by everyone as part of their preventive health care. This is not a stand alone test nor does it replace your regular Mammography. This test does NOT diagnose cancer!