DO YOU HAVE
Digestive Issues
Hormonal Imbalance
Chronic Fatigue
Erectile Dysfunction
Depression & Anxiety
Weightloss Resistance
DR. MANCUSO FINDS SOLUTIONS
WHAT MAKES DR. MANCUSO
QUALIFIED TO TREAT ME?
Dr. Lori Mancuso possesses a dedicated passion around holistic health and nutrition. She has decades of education and rich clinical experience in functional medicine therefore making her a great choice.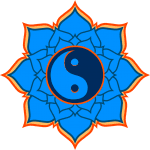 We are now accepting new tele-consults for all U.S. residents. We give you a personalized plan for a healthier life.
It's as easy as a phone call or a zoom consult.
Dr. Mancuso has designed this cleanse program to provide you with a better understanding of nutrition and to help you craft a more healthful diet, based on your goals, and needs. Also, it helps with weight loss resistance, digestive issues, and hormone balancing.
Functional medicine is a systems biology–based approach that focuses on identifying and addressing the root cause of disease.
Discover the steps of the process to bring your health back into

balance:
Start your journey toward optimal health today with a telemedicine consulting and start living your best life.

Initial Consultation:

Comprehensive case history. A saliva, urine, blood, or stool test will be conducted.

Correction:

After looking over the results, we will provide a customized program for you.

Results:

Healing naturally is a process and can take 30-90 day.
Once you have established the necessary energy building blocks through Dr. Mancuso's Nutroceutical program, you can often expect optimal health to return.